OOO, Den-O, All Riders: Let's Go Kamen Riders
O The world, these are Japan's heroes!!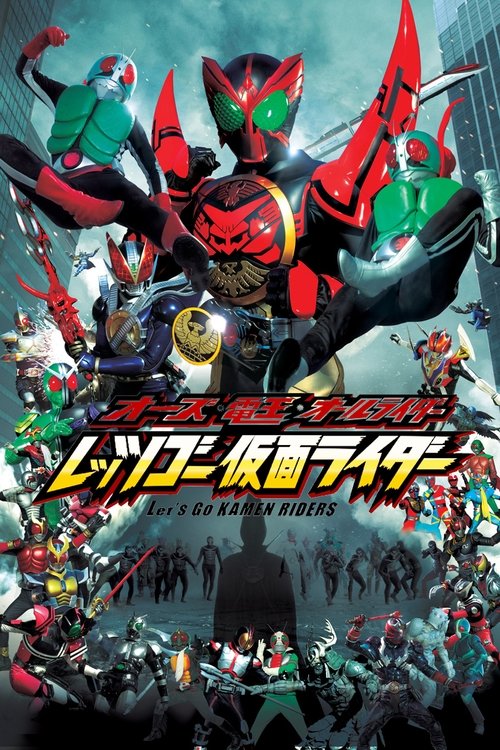 Genres
Synopsys
Eiji and Ankh team up with Kotarou and Momotaros as they travel back in time to 1971 aboard the Den-Liner to stop three Mole Imagin. But Ankh's desire to obtain Core Medals while in the past sets off a chain of events that alters the 40-year history of the Kamen Riders by allowing Shocker to take over the world. It's up to OOO and New Den-O to restore the timeline!
Cast